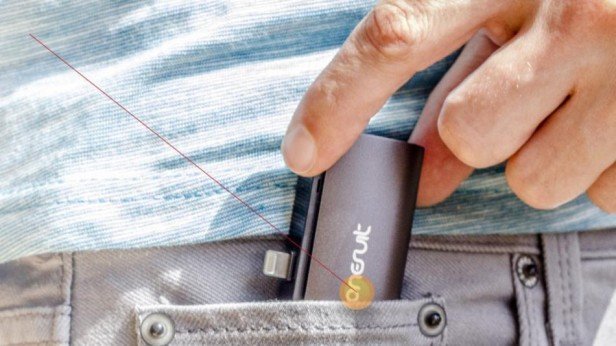 A pocket sized iPhone 5 charger is finally here from the team over at Phonesuit.
They don't want to cramp the style of your existing iPhone's case so they made it small, tiny, pocket sized and ready to plug in without messing up your style.
This is an external charger that literally fits in your pocket.
It's called a Phonesuit Flex Pocket Charger and it contains 2600 mAh battery and a lightning charger.
This is tiny enough to comfortably carry around, and it beats the Mophie Helium by an astounding 73%. You can get some extra juice for your iPhone 5 now whenever you want with this ultra slim external charger.
The claim by Phonesuit is that it will boost the battery life by up to 125%. It works like any other lightning-era apple device and rapidly charges your phone.