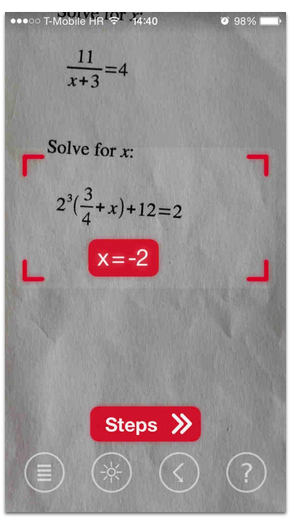 Struggling with math homework will now be a thing of the past thanks to the new app, PhotoMath.
Destined to be a teachers worst nightmare and every students dream, PhotoMath allows users to take pictures of their math equations and then receive the working out and answer.
It is officially the worlds first, "camera calculator" stated the creators, MicroBlink who also founded the text recognition startup, PhotoPay.
"Children can use it as a tool which helps them to learn math, while parents can use it to check the homework of their children. With PhotoMath, you can have a math teacher in your pocket," stated the creators.
PhotoMath currently helps to solve basic arithmetic, fractions, decimals, linear equations, logarithms and more features are expected to be added with future updates.
PhotoMath is currently available for iOS only and is free from the App store.
Where was this app when I was in school??