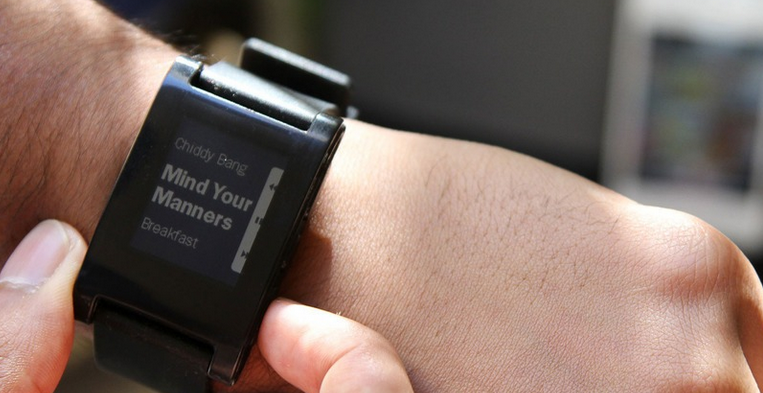 Pebble Does 190,000 Pre-Orders
The team behind the Pebble smart watch announced Thursday that it has completed the Kickstarter phase of its production and is moving actively to shipping devices pre-ordered from its website.
Pebble famously raised over $10 million from more than 85,000 backers on Kickstarter last year. The company posted a lengthy update on its Kickstarter blog and we spoke with Pebble co-founder and CEO Eric Migicovsky about the news and what's next for the smart watch.
According to Migicovsky, all Kickstarter orders are on their way to backers now. There was a delay for some of the color Pebble devices, but Arctic White units are shipping now. In addition, Pebble ran into some customs problems with Germany that the company is resolving now.
The next move for Pebble, Migicovsky says, is to "transition from the Kickstarter period to the pre-order period." To date, Migicovsky says Pebble has received over 190,000 pre-orders on its website, GetPebble.com. Combined with the Kickstarter orders, that's more than 275,000 orders since April 2012.