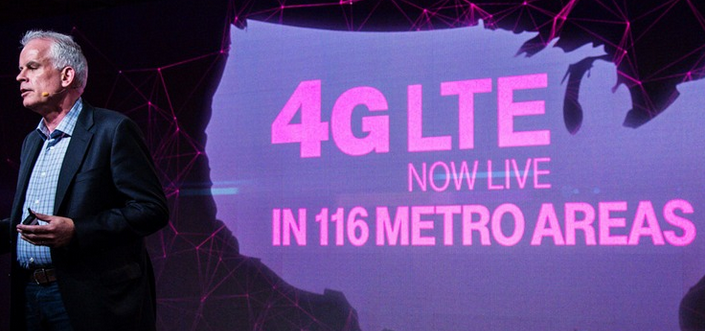 T Mobile Expands Network Now Reaches 145 Million People
T-Mobile announced Wednesday that its 4G LTE network now reaches 157 million users across the United States.
T-Mobile launched its 4G LTE network in March and promised it would reach 100 million users by mid-year. The company has succeeded and now aims to reach 200 million users by the end of the year. T-Mobile's 4G LTE network is now live in 116 metro areas, including New York, Los Angeles, San Francisco, Chicago, Atlanta, Miami, Dallas, Boston, Philadelphia andmore.
Also on Wednesday, T-Mobile announced a new program called Jump to give customers on its network more freedom to upgrade their phones.