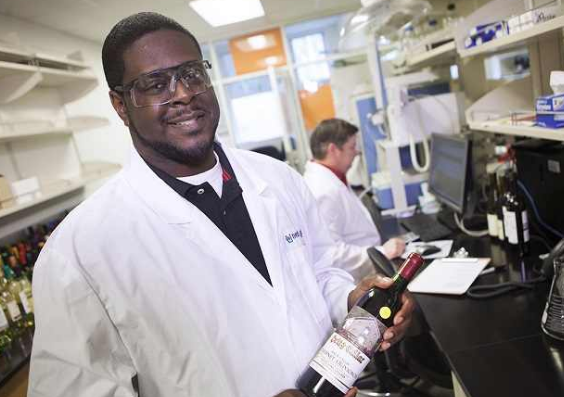 When science, alcohol and the world of tech mix the result is Next Glass, a new app  that helps you to select the perfect drink.
Ever wondered if there was a way to work out if you would like that particular bottle of red or white wine before you take a sip?
Well, the Next Glass app takes all the guess work out of it as it uses science to predict whether you will like a certain bottle of alcohol or not.
Founders, Kurt Taylor and Forrest Maready have raised $3.8 million for the app which contains a database of over 15,000 bottles of alcohol sold across America.
The app uses what they call the "wine genome cellar" which is essentially a learning machine that can test the chemical compositions of alcohol to help you choose your favorite beverage.
To begin, users are asked to rate a few popular drinks that they either like or dislike so the app can begin learning your taste.
Drinks are then scored from 0-100, with 100 being the most likely chance that you will love it.
While there are a few alcohol recommendation apps on the market, Next Glass promises to be different in that it uses science to break down the individual elements found in every glass.
CTO of Next Glass, Trace Smith states that the app is like "Pandora for alcohol" and currently has over 13,000 tested bottles on their app.
Along with your approval rating, the app will also let you know how many calories are in each glass and how likely you are to get a hangover.
The app is currently available to download now.