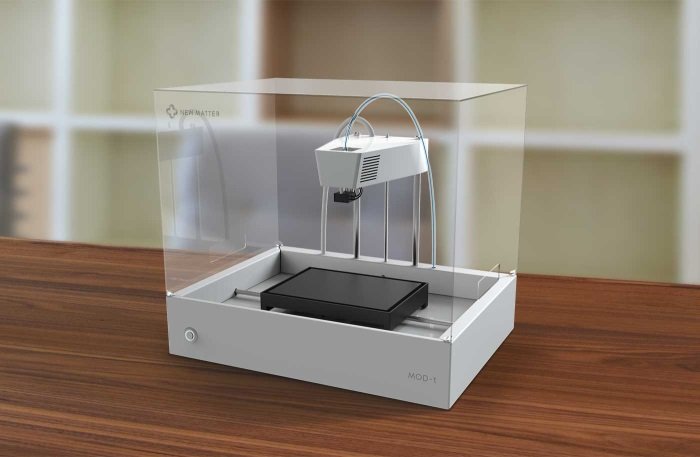 3D Printing is set to become the way of the future with New Matter setting their sights on creating a device for just $199 in order to appeal to a wider demographic.
Currently, 3D printing is  an expensive operation however, it seems that New Matter is looking to create the MOD-t, a printer that retails for under $200 and is easy to use.
The company launched their Indiegogo crowfunding campaign earlier today with the hope of raising some funds to make the printing software possible.
New Matter, which has been working with Idea Labs for the last 10 years, also teamed up with Frog Design who have worked with companies like Apple and Microsoft, to create a device around 16 inch by 12 inch by 15 inch tall and is encased in a clear, removable cover.
Frog Design is also building New Matter a set of companion apps which will be designed to make 3D printing easy and efficient.
The printer will also come with wi-fi connectivity and will print at around 80 mm per second.
The teams are hoping to create a state of the art printer with great design capabilities and function while still keeping it easy enough for the average person to use.