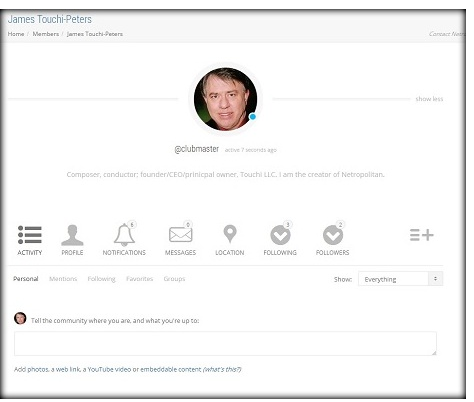 Want to give your ego a boost? Why not join Netropolitan.
Netropolitan is a new hob-knobbing social media network for the filthy rich and costs a peasantry $9,000 to join plus $3,000 each year in member fees.
Netropolitan calls itself an "online country club for people with more money than time" and was started by James Touchi-Peters who claimed that the wanted an "environment where you could talk about the finer things in life without backlash."
The service allows you to chat with like-minded individuals over the age of 21 about all the rich things that you can afford and apparently already has hundreds of users.
"We simply cannot stress enough how important preserving our members privacy is to us. Other than announcing that at our launch we already had several hundred members, we will never publicly state the exact number of members in the club. And especially, we will NEVER release or verify the identity of any of our members," stated the company.
User profiles look very similar to that of Facebook. It comes with an active profile, notifications, messages, location updates, friends and followers.
Users will also get access to unlimited cloud file storage and the site is expected to be an ad free environment except for member ads which can be posted in the classified section.
Netropolitan is live now and users can sign up online.