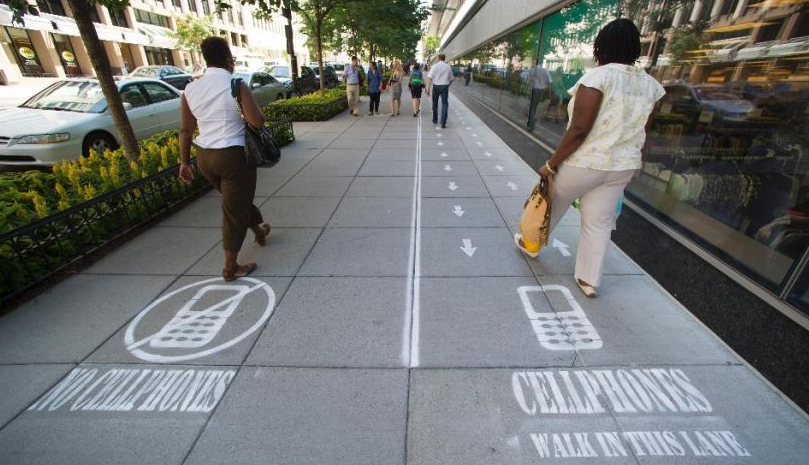 Texting and walking, we have all done it and now a city in China has unveiled plans to give walking cellphone users their own lane.
Chongqing has dedicated a sidewalk lane to those who want to use their cell phones and walk in order to keep them safe from cyclist, cars and other pedestrians.
So far, the lane is only 3 meters across and 50 meters long however, if the lanes prove to be successful the city will surely add more.
A similar cell phone lane was added in Washington DC as an experiment however they found that pedestrians did not even notice the separate walk way.
It remains to be seen whether these new sidewalk lanes will be a success.