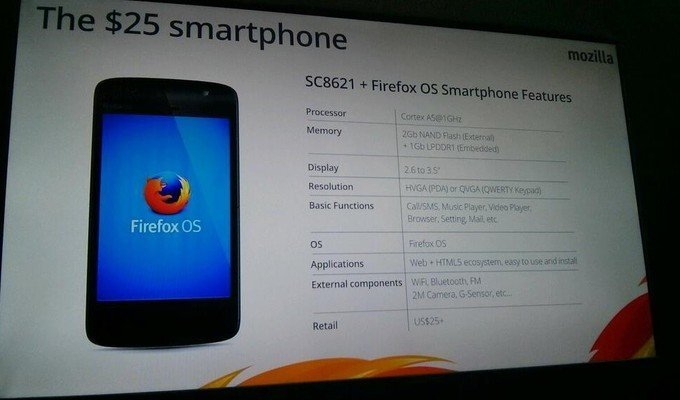 On a smartphone budget? Well worry no more because you just might be able to get the latest model for a small $25. 
Mozilla's Firefox OS smartphone has just been debuted at the Mobile World Congress and the retail price is no more than $25.
Designed for those who can't afford to pay for fancy smartphones but still want the convenience of apps and internet on their phone, the Firefox OS has become the new bargain of the tech world.
"Imagine that phone in your pocket is a feature phone. Imagine when you go buy one of these devices that every euro is precious to you," said Mozilla leader Mitchell Baker at a press conference here. Looking at "the richness and power we're able to offer to this market, you'll be astonished."
The phone allows you to install apps, load web pages, search contacts, send emails, play music and pinch and zoom photos.
Using a spreadtrum chip means the phone will only work on a 2.5G Edge network which is often the only network available in third world countries.
The downside? The screen is not high resolution and the phone is slow, but for the price can you really argue?