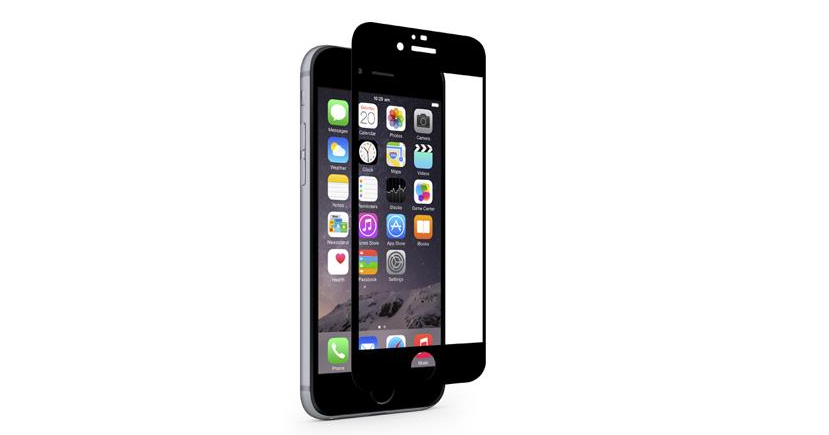 There is a decent range of screen protectors available for iPhone 6. However, the Moshi iVisor Glass Screen Protector is one the most solid screen protection you can get for your iPhone 6. The Moshi iVisor effortlessly slips onto the screen keeping the beautiful aesthetics of your phone exposed. It reaches to the edges and provides complete protection to that delicate screen without you ever realizing it's there.
Placing the protector on the screen is as simple as it gets. The full coverage protector allows you to start from any edge. The protector comes with a suction pump in case you are not too pleased with the way the protector rests on your screen. You can use the suction pump to list the glass and place it again. Apply a little pressure around the edged and you're sorted. The case also comes with a microfiber cloth for cleaning.
The opening for the speaker, camera and home button is perfectly carved out. The screen is 99.99% as responsive as it would be without the glass protector. The Glass is crystal clear, bubble proof, scratch resistant and top quality. The protection this case provides to your fragile screen is worth every penny and so much more. The glass is strong yet thinner than other glass protectors in the market. Money spent on Moshi iVisor Glass is money well spent.
Buy it on Amazon