The new Miniot wooden iPad MK2 cover is this rather fetching little number for the iPad 2, iPad 3 and the iPad 4, arriving just in time to cover the front of your hot new Retina model with slivers of dead trees.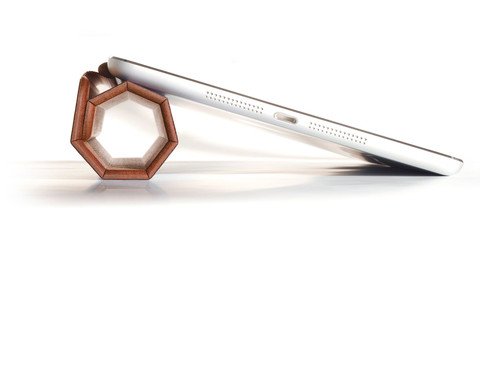 The MK2 cover follows the usual Miniot heritage: it's a slatted wooden Smart Cover, attached to the iPad's spine magnets and resting gently on the screen atop a soft microfiber lining. Just 2.9mm thick, the cover wraps itself beautifully around the iPad. Thanks to the clever construction you can roll the slats up into a stand which will stay furled and let you use it to prop up the iPad for movies or typing.
No two pieces of wood are alike; similarly every Miniot MK2 cover is unique. Each Miniot cover is lovingly hand crafted from real wood that is sourced from well managed forests and certified suppliers. You can make it even more personal with one of six lining colors (including cherry, walnut, wenge and mahogany) and your messages, art, logos engraved.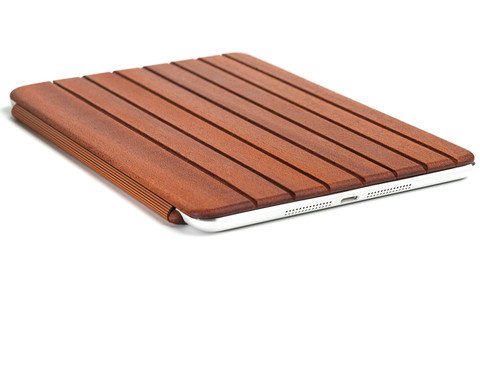 There is something elegant about combining hand-crafted wood with the iPad. The fact that this wooden cover does pretty much everything a normal smart cover does is quite amazing, yet it looks so much better whilst doing it. The way the cover rolls back and clicks into place is a pleasant experience no matter how many times you do it. Granted, it's an expensive iPad case, but the craftsmanship involved behind the product justifies every bit of that price.
Source: OneWiseMac