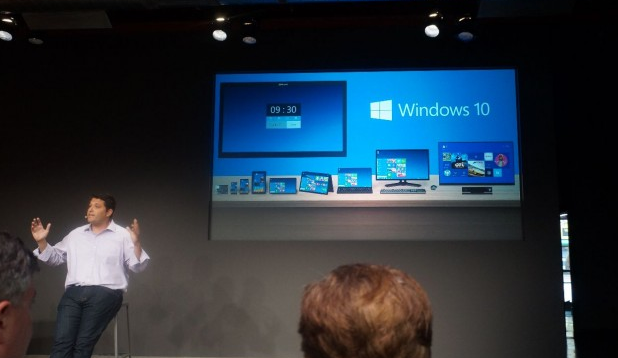 Microsoft has just announced the latest Windows 10.
Jumping straight from Windows 8 to 10, Microsoft unveiled their latest software update at a conference yesterday.
Windows 8 was heavily critiqued when it was released and so Microsoft has big shoes to fill now with the launching of Windows 10. In fact, all eyes have been on them to get it right this time around.
Microsoft OS chief, Terry Myerson assured the public however that "whether you are coming from Windows 7 or Windows 8, Windows 10 will let you be immediately productive."
Windows 10 will include the beloved start menu and will support virtual desktops. It will also come with the modern tile app style.
The new OS is expected to be carried across all of Microsofts devices including PC's tablets and smartphones however, they will be tailored slightly to suite each device.
"We are not talking about one UI to rule them all, we're talking about a product family. Windows 10 will deliver the right experience on the right device at the right time," concluded Myerson.