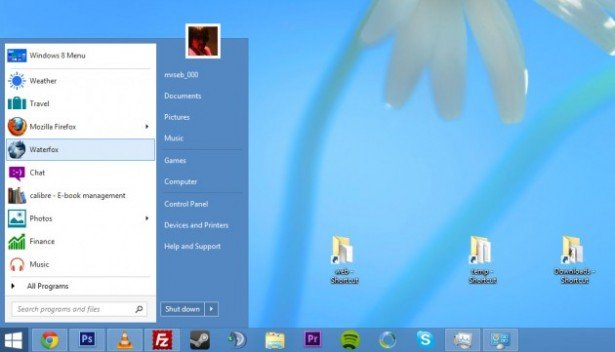 The new Windows 8.1 has been "leaked" around the web one month earlier than launch date however the alleged leak can be traced right back to Microsofts own Windows Update server. 
Whenever images or files are "leaked" it is often a clever marketing trick and things definitely seem that way for Microsoft as a leak of their new Windows 8.1 update was traced right back to the company.
Windows 8.1 was scheduled to be released on April 8 however torrent sites had the update since February and just yesterday, it appeared on Microsoft's own public servers. It has since been removed.
The update was scheduled to be rolled out gradually, first to insiders and then to the public however it seems that someone at Microsoft made a "mistake" in releasing it to the public too soon.
The new update is said to feature a new taskbar, be operable for both mouse and keyboard users, see a return of the standard Windows style title bar, the search button will be available on the start screen and the new update will require just 1GB of RAM and 16GB of storage.
Microsoft is yet to comment on the leak of their new update.