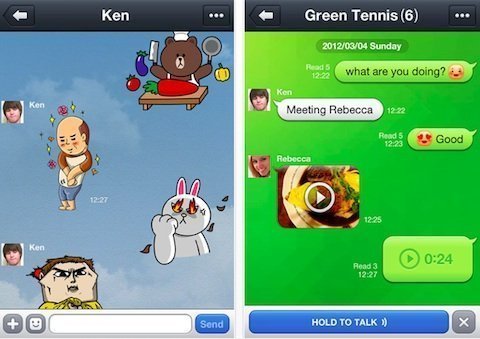 Line, the popular Japanese messaging service which has become popular for it's stickers is now offering a data based calling service very similar to Skype.
Starting next month, Line will be offering customers different voice calling packages including a monthly plan and a pay-as-you-go plan in Japan, the US, Mexico, Spain, Thailand and the Philippines.
The new service will allow Line users to call any number even if they are not using Line themselves. The call will appear just like any other call and can be made to landlines or mobiles.
To help with the launch of their new service, Line is offering promotional packages for Japanese users as well as trial periods.
One thing that Line has always been able to claim is just how popular their sticker market is. Tapping into this, Line has just released a brand new platform called, Line Creators Market which allows users to sell their custom made stickers to each other. Users can register free of charge and can offer sets of 40 stickers for $1, of this Line will take 50 percent.
So far, Line has generated more than $338 million in revenue last year, 20 percent of which was from sticker sales.
Capitalizing on their sticker service, Line is hoping that this will set them apart from other calling and messaging applications.