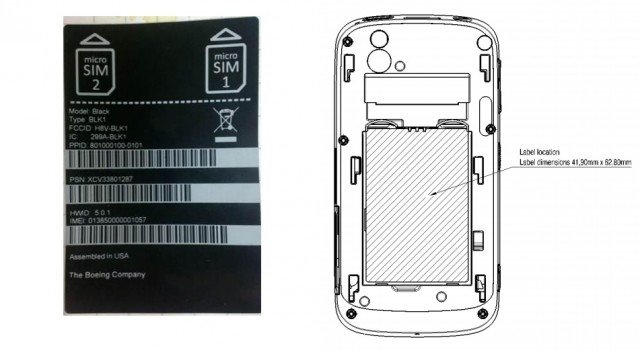 The public is slowly learning that nothing online is sacred anymore and after Apple's security scare earlier this week Boeing is coming out with what they believe to be the most secure smart phone.
The Chicago company, Boeing Black is currently working on a super sleek, powerful and highly private handset that cannot be traced, tapped or intervened with.
The phone was "designed with security and modularity in mind" and even includes an external casing that is sealed with epoxy and screws making it tamper proof so even the internal hardware can not be accessed.
"Any attempt to break open the casing of the device would trigger functions that would delete the data and software contained within the device and make the device inoperable," Boeing stated.

The Boeing Black phone will accept two SIM cards allowing the user to tap into different networks on either WCDMA, GSM and LTE bands. Users will also be able to add biometric sensors. These sensors would allow the phone to erase all of it's information and block anyone from accessing it.
The phone is 5.2 by 2.7 inches and also offers WiFi, Bluetooth and connectivity ports for added hardware.
All information on the phone will be encrypted and any stored data would be locked.
Boeing has reportedly spent 36 months developing the phone after they saw the need for such a device in the market space.
The phone is designed to be used "primarily by governmental agencies and their contractors to ensure that data and voice communications undertaken by their respective employees are transmitted and stored in a highly secure manner," stated Boeing.
While no launch date has been released as yet it seems that Boeing may just sell the device directly to the appropriate clients. It is not yet clear if the company will release the phone commercially.