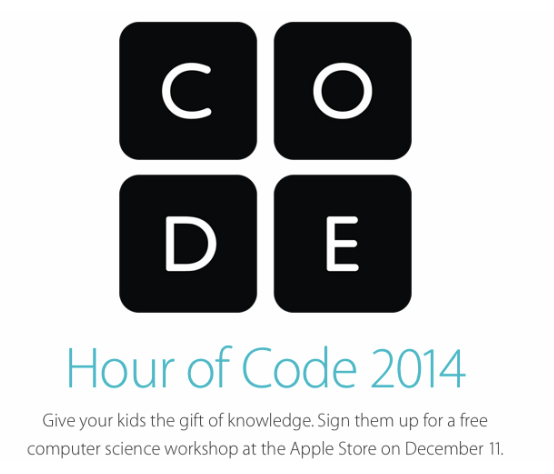 It wont be long before coding becomes just like any other subject at school but until then, Apple is offering a one hour free coding class at stores around the world.
The initiative by Apple comes as part of the Hour of Code Movement which is designed to demystify the subject and to educate the younger generation.
"We are proud to be part of making computer science accessible to students of all ages around the world. Education is part of Apple's DNA and we believe this is a great way to inspire kids to discover technology," stated Eddy Cue, Apple's Senior Vice president of Internet Software and Services.
Along with the free coding workshops, Apple is also hosting a range of talks and demonstrations by developers and engineers in order to promote the initiative and support Computer Science Education week, which runs from December 8-14.
Hadi Partovi, co-founder of Code.org, the company behind the initiative states, "The Hour of Code, we hope, will continue to spark a creative fire that students might otherwise never discover."
The free coding workshops are running at Apple stores around the US on December 11th and are free to anyone aged 4 and up.