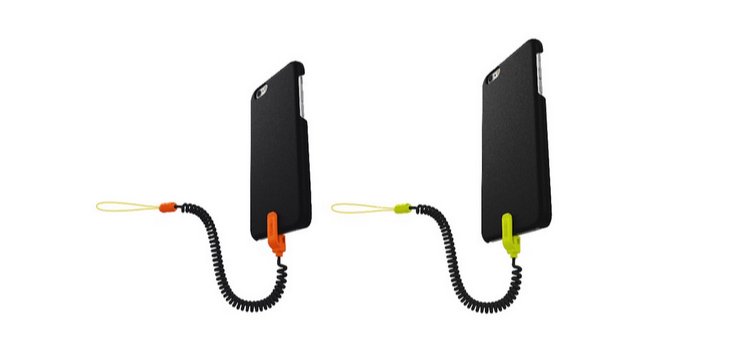 We're all scared of losing or accidentally dropping our precious iPhone while taking photographs or general use. Yes, cases can protect your phone to a certain extent, but even they aren't a fool proof security against the force of gravity. But why worry about breaking your phone when you can ensure that it doesn't fall off in the first place? With  Kenu Highline, you can dispel all your fears about losing your iPhone. The set of security leash and protective case makes sure you never drop your iPhone while using it.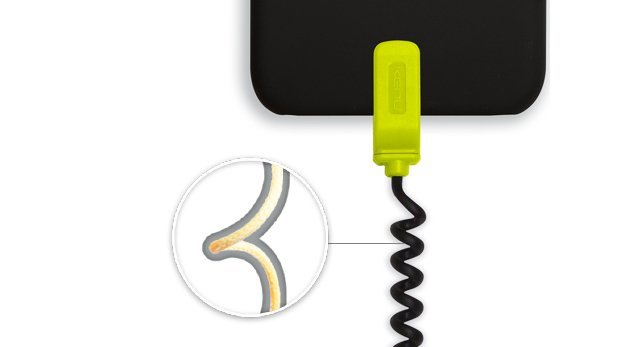 Not only that, but you can use your iPhone while doing all sorts of outdoor activities like rock climbing or skiing, or perhaps even spending some time with the kids. The coiled elastic leash has a durable Kevlar core and the clip on the end goes into the lightning port of the phone while also fastening into a specially designed notch in the case that makes sure the clip stays in place. A single, continuous strand of braided Kevlar runs from the Lightning Lock clip, through the elastic coil, and into the attachment loop. The loop on the other end is thin enough to wrap around zipper pulls, belt loops, carabiners, purse handles and more. What's more, you'll never have to worry about accidentally dropping your phone out of your pocket or having it get stolen.
The case has also been crafted with care and has been made out of tough polycarbonate and textured with a luxurious finish for an improved grip. It's available for $30 for the iPhone 6 and $35 for the 6 Plus.