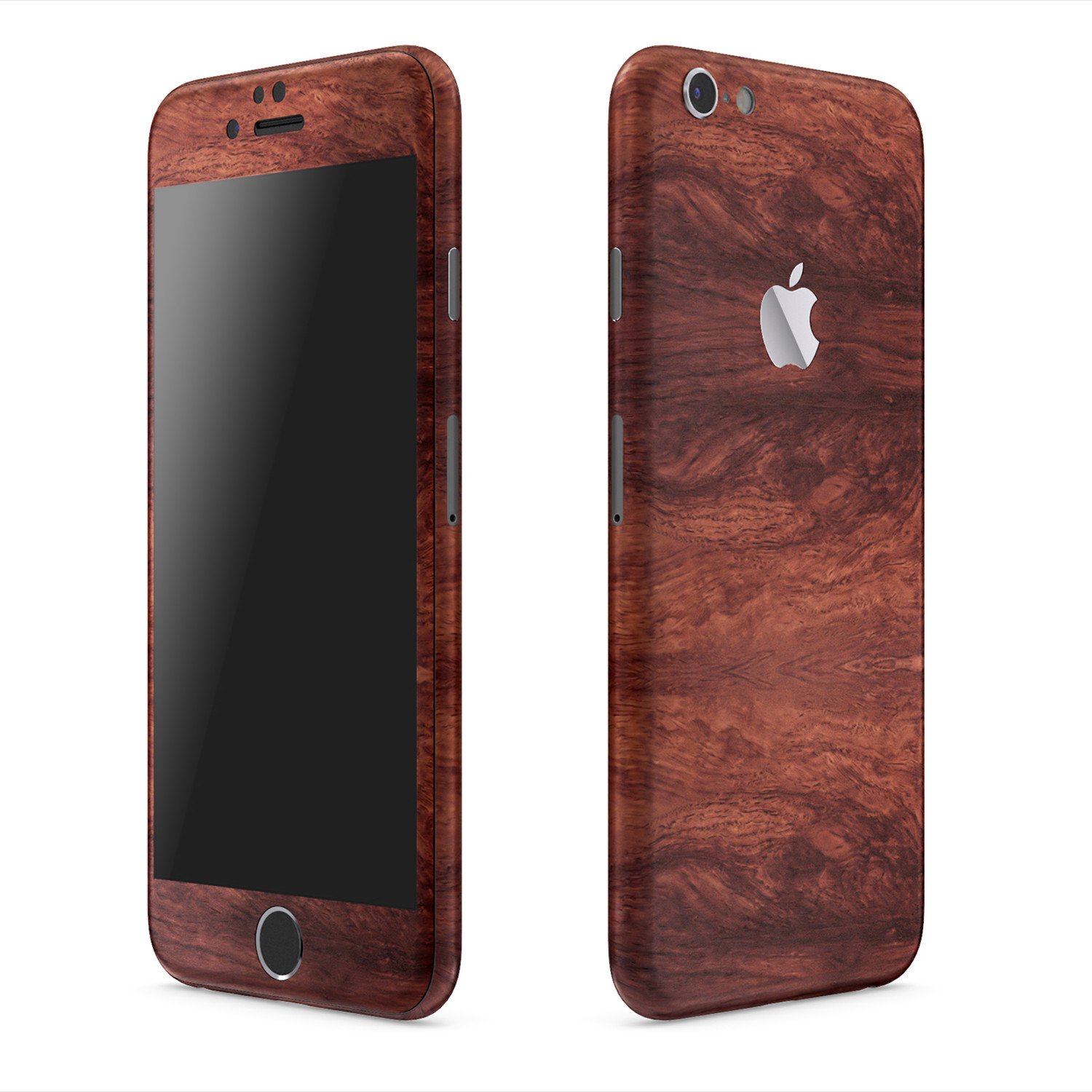 Sure, the Moto Maker offers a wide range of choices for the back cover on your Moto X (including bamboo cover). As for the iPhone, there are some beautiful cases and wraps available instead. We're talking about the iPhone 6/6+ Mahogany Wood Wrap today. The wrap will not only get you compliments, but will also prevent your phone from the everyday wear and tear.
iPhone 6/6+ Mahogany Wood Wrap is beautifully crafted for your phone and grabs the attention of all who lay their eyes on it. It's a vinyl wrap that comes with the texture of real wood grain. All buttons, controls and ports can be directly accessed even after the application.
The wrap also comes with two front face plates. On the back, the Apple logo is cut out. It is just thick enough to protect that protruding camera, but it still keeps the phone really thin and offers all the protection a regular case would. As such, it guards the phone, including the lens and raises the classiness of the phone by a factor 10.
iPhone 6/6+ Mahogany Wood Wrap adds remarkable sophistication to your treasured handset. Get your shiny new Apple the tailor-made suit it deserves: a gorgeous real wood one-piece wrap that fits its slim profile like a glove and shows off its famous curves, accessorized with button covers and an optional fabulous front face plate.  Now that's what we call all dressed up.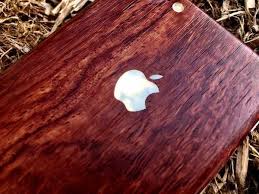 Source: TheGadgetFlow