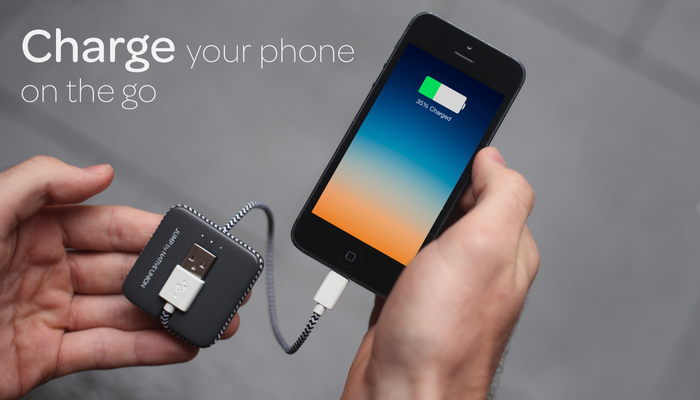 Just when you want to make that call, send a message, or find where you are on a map, your phone's battery gives up more often than not. The Jump Cable is a 2-in-1 battery pack and charge cord that boosts your phone with energy when you're on-the-go. This charging cable works double duty. It also packs an energy boost in its built-in battery pack. Simply plug it into the wall to charge your phone and the backup battery charges up too. A unique charging solution which can be charged while charging your iPhone, it is a very tiny smart piece of kit.
JUMP 2 in 1 cable is an amazing new solution, a battery pack with decent amount of power boost (800 mAh), that is pocket-sized and weighs less than two AA batteries. This little device claims to provide 3 hours of additional talk-time which could give you that extra push when most needed. When you're not using it, the cord wraps around the battery pack into an impossible to tangle and delightfully pocketable bundle you can take anywhere.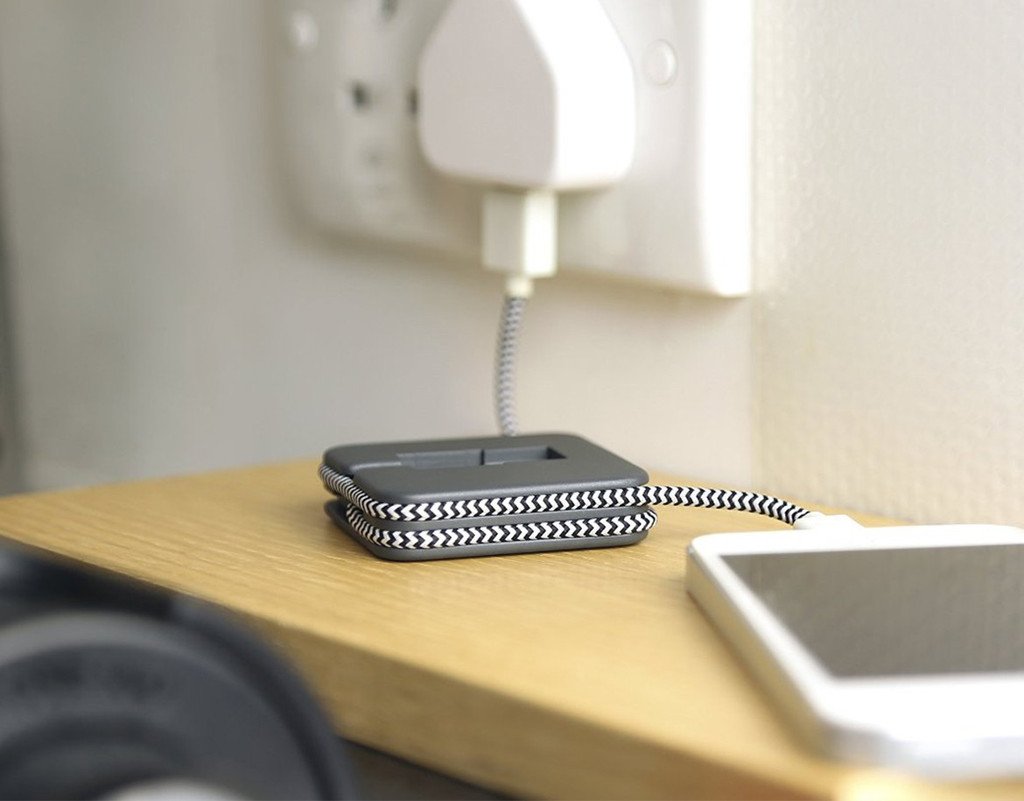 Unlike power banks, JUMP charges automatically every time you charge your phone, giving you complete reassurance that whatever situation you are in, there's always power in your pocket. Precision-engineered channels securely hold the 20 cm long cable, allowing you to pull out the desired length during charging, as well as fastening whilst on the go.
JUMP removes the need to carry a separate phone charger and battery pack. This tiny smartphone device keeps your iPhone charged on-the-go, and makes sure you are never out of that desperately needed juice. Also, unlike bulky power banks with their tangible cords, it's convenient to carry around too.