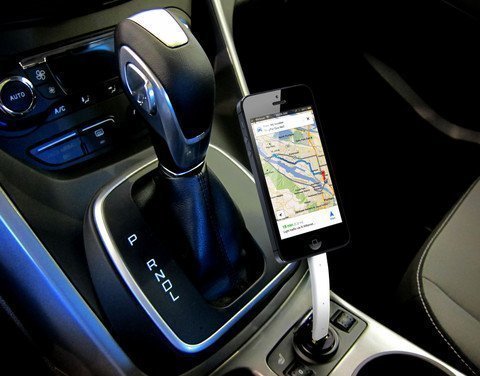 While the short lightning cables that you can get in the market are easily pocketable, they come with their own drawbacks, the biggest being that you always need a surface to place your iPhone 5/5s on while charging and the surface needs to be close to the wall socket. Sure, it's not a problem when you're charging your iPhone 5s using a laptop, but it's rather impractical to use in all other scenarios (that is, if you do not want to leave your phone at the mercy of gravity by leaving it dangling from a wall). For those who still do not wish to sacrifice the convenience of having a small pocket sized lightning cable around, we suggest The Trunk Lightning Cable.  Designed for the iPhone 5, 5s and 5c (and of course, it works with iPhone 6 and 6 Plus as well), The Trunk Lightning Cable is a short, flexible charge and sync cable.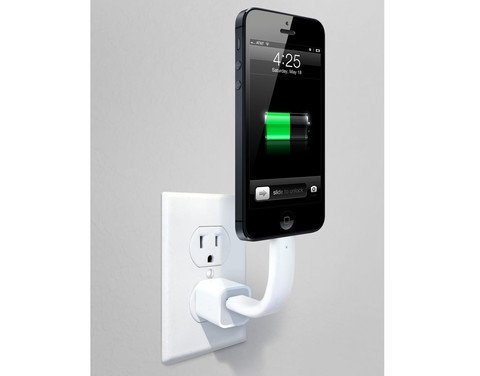 What makes it different from the other cables in the market is its ability to bend in any direction and stand firm. That allows you to bend it in an upright position and use it in your car or even with your Macbook if you need to look at your phone's screen frequently. This also protects your iPhone from picking up any potential scratches while being kept on the surface. Its cylindrical build and uniform thickness also protects it from the usual wear and tear involved with the other cables (usually at the ends near the connectors).
The Trunk Lightning Cable's sleek design also ensures the absence of tangling and knotting. The cable is approximately 4 inch in length, making it pocket friendly and apt for use in most cases. It's a perfect companion for your iPhone 5, 5s and 5c. The cable costs £19.99 and can be picked here.