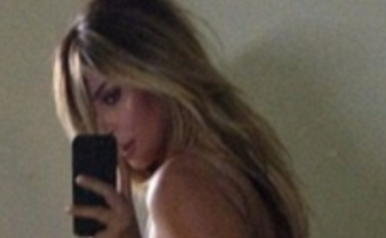 iPhone 5S Is The Kim Kardashian Phone
Internally over at Apple headquarters there have been nicknames going around for months now, says a report. The report is that the iPhone 5s has been known as The Kardashian Phone by Apple employees.
Kim Kardashian has been long linked to gold iPhones. She had a iPhone 5 anodized gold long before Apple officially made the iPhone 5s in gold.
The reality star is quite a trend setter and this wouldn't be surprising if some Apple employee watching her reality show got the idea from that. I mean, if Kim wants it, surely now millions of drooly fans will want it too.
Either way, the gold iPhone 5s was the most sought out model at the 5s launch. Whether that actually had a lot to do with it being the Kardashian phone or not, remains to be seen.