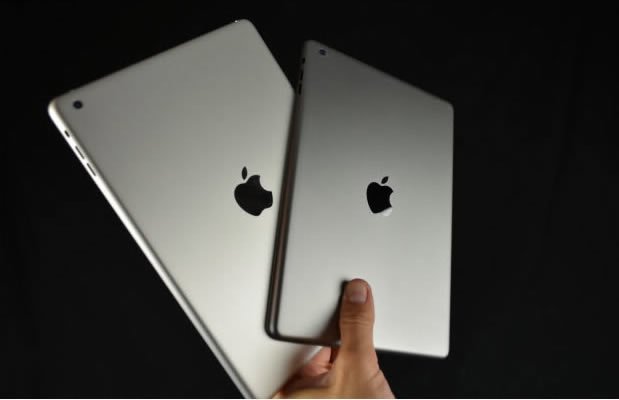 Photos of Apples iPad 5 have been leaked across the internet today and images show a sleek grey design. 
Sources claim that the iPad 5 will be available in a variety of colors and the leaked images show the 'space grey' color which is also available on the new iPhone 5S. It is believed that the iPad will come in silver, and gold too, just like the iPhone 5S.
The tablet also appears to be thinner and is set to offer finger print security and a higher resolution screen.
While there is no way to prove the authenticity of the photos, the images were found on popular Apple leaker Sonny Dicknson's site. Dickinson is notorious for leaking Apple photos and states that he has a reliable source that sends the images all the way from China.
On previous occasions, his reports and leaked photos have been pretty close to accurate.
The iPad 5 is set to be released on October 22 however, sources state that this could be delayed due to manufacturing issues.
There has been a lot of speculation recently about supply and demand for Apple products with many of the companies popular products selling out and being placed on back order.