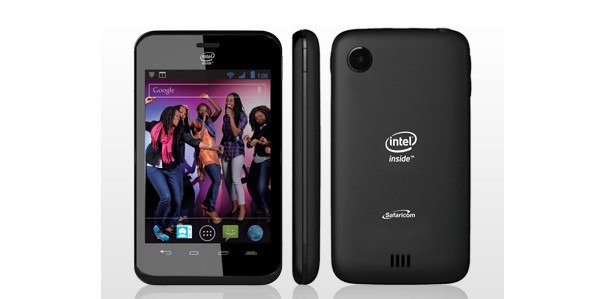 Intel has recently announced its partnership with Kenya-based mobile network operator Safaricom for the roll out of the entry-level Intel Yolo. Specifically developed for new and emerging markets, the Intel smartphone is seen by industry experts as the Santa Clara-based company's attempt at establishing a strong foothold on these untapped markets for smartphones by striking a perfect balance between functionality and cost.
The Yolo is the first smartphone with Intel Inside to hit the emerging markets in Africa and should be a perfect fit for those who want an affordable device that doesn't compromise performance. It delivers remarkable multimedia capabilities and a speedy Web browsing experience.
The Intel Yolo comes with a 1.2GHz Atom processor under its hood with 512MB of RAM and supports an 8MP photo capture and a 1080p video recording. It will run on Ice Cream Sandwich Android 4.0 OS. It boasts of a compact design and has an 1105 x 61 x 12.6mm footprint and tips the scales at 132 gm. It features a 3.5-inch display panel for text and images that are crisp, a 4GB internal storage and a microSD slot for expandable memory of up to 32GB. Consumers can also enable their Yolo smartphone with the mobile security software by McAfee for protection, data restore and backup capabilities.
The Intel Yolo smartphone is branded as a powerful device with a price point that is well within the budget range of the first time and price conscious buyers. It will be sold in Kenya for Ksh10,999 or $125 and will come out of the box bundled with a free 500MB data service.
Intel is currently focused on having a stronger presence in new and emerging markets and while there are no statements made yet on the upcoming launches, Intel will definitely tap other markets in Africa as well as in Latin America and Asia.