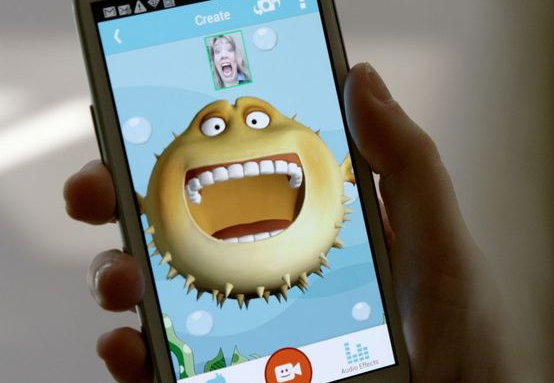 Intel is having a shot at releasing a new app called Pocket Avatars that allows users to chat using a 3D avatar that mimics your mood and your face.
Forget boring, regular face chats, Intel has now found a way to make them fun by using face-tracking technology that creates a specific avatar for each user based on their facial expressions and mood.
Pocket Avatars can be used to chat with friends almost as an alter-ego and is perfect for those days you don't wish to share your face on screen.
Mike Bell, Vice president and general manager of the New Devices Group at Intel, commented that the app was "just a fun thing on top of standard messaging."
The idea stemmed from the popularity of emoticons and lead developers at Intel to strategize a way for each user to have their own, 3D emoticon for the entire conversation.
The app is designed to catch moving faces, lighting conditions, smiles, blinking eyes and kisses. All of this is processed through an algorithm which results in the avatar adopting these characteristics.
Intel assures customers too that they are not storing a database of people's faces and in fact, Bell states that the app deletes all recorded data.
"We are not storing databases with people's faces," Bell said. "We're not selling ads or information. This is about social messaging, using an animated avatar. It's not mining."
Messaging and chat apps have become extremely lucrative apps and although the market is flooded with them it seems that they still hold value.
"Some of the evaluations of those companies… it's not a joke," Bell commented. Most likely he was referring to the huge $19 billion purchase of Whatsapp by Facebook. 
This is definitely a step in another direction for Intel whose prior claim to fame was device chips however, in this rapidly expanding mobile market it seems that everyone wants to get a piece.