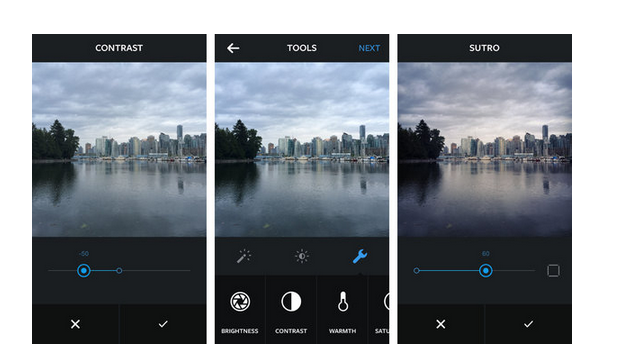 Instagram is rolling out a new feature that will allow users to easily and quickly enhance their images using new tools.
The popular photo sharing site is offering a new coloring palette to users, allowing them to customize the picture brightness, contrast, highlights, shadows and more.
The new editing tools have already been installed by Instagram so current users just need to download the latest version in order to access them.
While there is no technological revolution to their editing features, Instagram users now do not have to use additional apps and editing programs to enhance their images and can do it all in the same place.
Of course, Instagram is still offering their famous filters but now, users will have another option.
Instagram has been growing rapidly and now has more than 200 million users. While they are growing, so too are other photo sharing apps that have also joined the race including Snapchat and Vine, which includes video sharing.
Editing requests have long been a top request from Instagram users and it seems that this time, they have delivered.