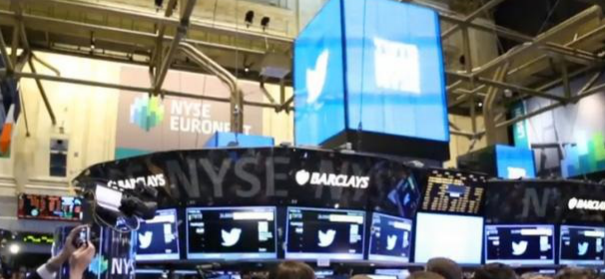 How Did The Twitter IPO Do?
The short answer is that it did amazing! In terms of percentage boost in the first day, it did phenomenal!
For a company that isn't profitable as of yet, going up $18.90 in the first day to $44.90 is quite a nice boost at 73% in the first day. Not a lot of other stocks have done that well in their first day, Facebook notoriously under-performing.
"Today, we rang the bell for hope and freedom, and I just would like to tell everyone out there that you don't have to be big or powerful to change the world," Harr said. "You can be just like me."
"The previous longest open was 10:17 and that was for the Visa IPO in 2007," Cutler said. "But again, we're not focused on trying to rush to get this stock open quickly. This is a natural process where buyers and sellers come together and you want to open at the right price and a price that quite frankly is sustained in the aftermarket."