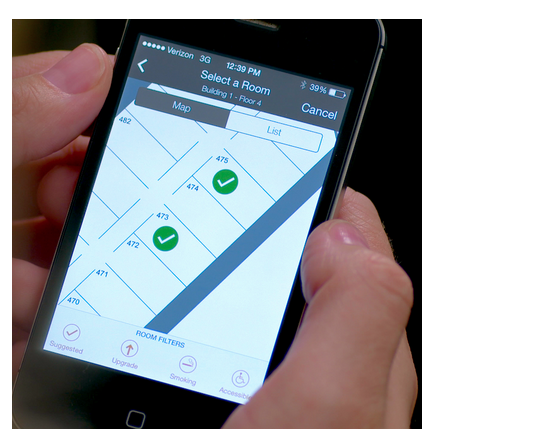 Hilton is upgrading their guests to smart technology by allowing them to check in and out of the hotel using a smartphone. 
Hilton Worldwide has become the first major hotel chain to implement new smart technology that upgrades customer experience and satisfaction.
All Hilton guests will be able to check in to their rooms using their smart phone. The technology even goes as far as to allow the guest to choose which room they want by looking at floor plans.
The floor plans are updated in real time and include photos of the actual rooms as well.
Guests will also be able to use their smartphone as a room key which definitely makes accessing rooms easier and more cost efficient for Hilton.
While Hilton is the first to announce these changes, other large hotel chains like the Four Seasons have also been working on upgrading guests to a more tech savvy experience.
Some hospitality professionals however, are not impressed with Hilton's new tech-friendly plan stating that the true hospitality will be lost if that first check-in point of contact is removed.
Other professionals in the industry claim that making guests wait in a line is not hospitable either and that having the option to check in electronically can save time and upgrade customer experiences.
Hilton plans to roll out this new technology starting next year.