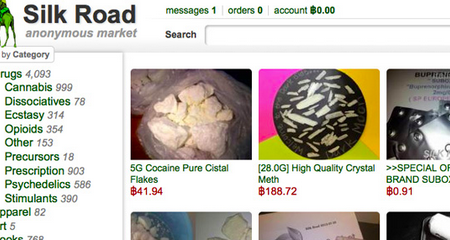 Hackers In Final Stages of Creating Silk Road 2.0
Well, it didn't take long for hackers to come up with a Silk Road 2.0. But the problem for law enforcement now is that it's not just 1 group organizing to make the next Silk Road, which was a supposed anonymous online marketplace hidden behind the Tor web browser that allowed people to buy and sell drugs "anonymously."
Since the sites founder was hunted down and arrested, dozens of rouge hackers and programmers have been hard at work building the next Silk Road.
According to a statement from former Atlantis programmers (a competing service to the Silk Road):
"What's striking to me as an outside observer is there seems to be no shortage of well educated American males in their late 20′s (Manning/Snowden and now Ulbricht) willing to sacrifice bright futures and their own personal liberty to highlight the draconian laws and downright totalitarianism being inflicted by their government on the populous," writes the Atlantis representative. "History will show it's the will of the people that'll win in the end and not that of the dictators in power and I thanks to the actions of DPR and others like him I believe I am now witnessing a full revolution in progress and I for one will be sticking around to document it."
Now in the rear view mirrors, all these other hackers and programmers want to get a piece of the $130M+ the founder of Silk Road earned last yaer in commissions from his site.