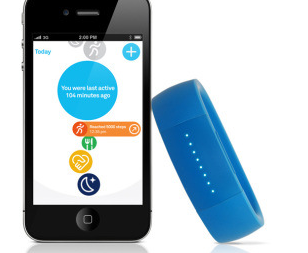 Sleep Tracking Startup Lark Raises Another 3.6 Million
Operated with a simple blue wristband to track your sleep, startup Lark raises another 3.6 million to fund advancements in their technology and get the product to market.
The startup also does health tracking and you can wear the device during the day to monitor your health and overall vitals.
The CEO wore the startups wristband on stage at a recent even in San Francisco.
Lark started out as just a silent alarm product, which is quite interesting to be able to alert yourself without others knowing about the alarm going off. It has some interesting uses, although the average person may not have a need to be so covert about making sure that their alarm is silent. Perhaps not waking your partner up in bed next to you is the most practical of the common uses we can think of.