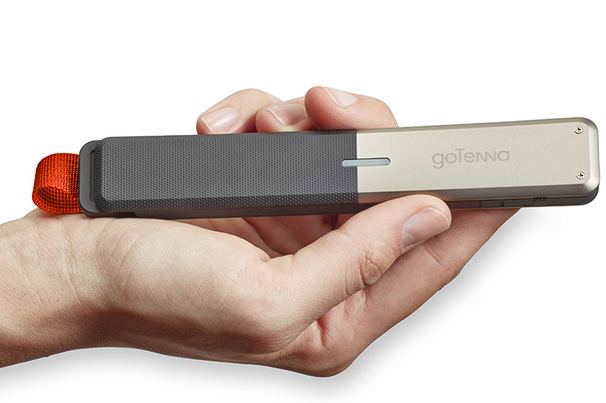 Off the grid connectivity is now possible thanks to GoTenna, which gives people the ability to communicate with no data, network  or signal connection.
GoTenna has been designed to connect your phone over Bluetooth and use a longer-range, low frequency radio to communicate to other GoTenna's up to several miles away.
The lower frequency, which is used on devices such as walkie-talkies, can travel long distances and does not interfere with Wi-Fi and 4G signals.
GoTenna is specifically designed to be used when your phone is offline and out of cellular range and as long as the person you need to communicate with also has a GoTenna, you will be able to get through.
Currently, the GoTenna only supports text based chat however, unlike other off-the grid communication devices it does not use satellites or require a monthly fee to remain activated.
GoTenna is completely free to use and each network is self contained. "It has no infrastructure whatsoever, your network can just be you and one other person," stated CEO, Daniela Perdomo.
GoTenna's are also waterproof and the battery can last up to a few days. All the data sent through the GoTenna is also encrypted and the texts do not pass through any data center.
GoTenna can currently be pre-ordered for $150 for two devices.