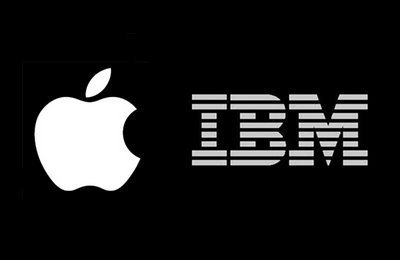 Apple has teamed up with their former competitor, IBM to help deliver iPads and iPhones to the corporate market.
Apple and IBM are teaming up to create over 100 different applications designed exclusively for corporate companies and government agencies.
It has never been a secret that Apple's late co-founder, Steve Jobs had a distain for IBM. In fact, at one point Apple stated that the company was a "soulless company devoid of new ideas."
Back in the 1980's, the two companies were the biggest rivals in the personal computer space however, now it seems that they have put their differences aside and are working together.
The iOS  apps are expected to be released in the next few months and will feature IBM's exclusive data-crunching and analytical tools, as well as bonus security features and encryption services.
CEO of Apple, Tim Cook said the reason they had turned to IBM is because they have a strong understanding of the needs of corporate customers.
CEO of IBM, Ginni Rometty also stated that the alliance with Apple will help the company widen its demographic and provide bigger returns.
"This is about two powerhouses unleashing the power of mobility for businesses. This is going to remake professions and industries," stated Rometty.
So, the question remains- would the late Jobs be turning in his grave over the decision to team up with his former enemy?
Apple analyst of Creative Strategies, Tim Bajarin stated, "Steve would have loved this, it shows that the post-PC era is in full swing now."