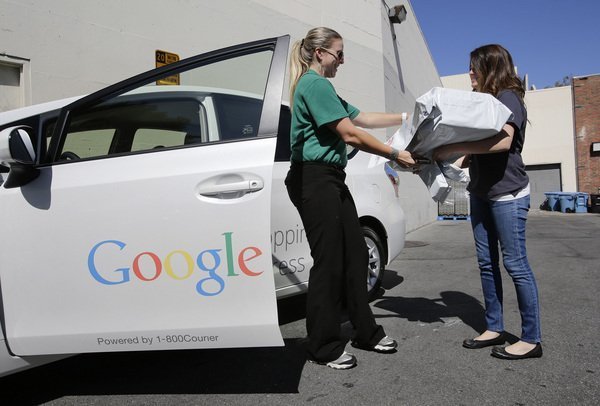 Same day delivery was only a matter of time in the online shopping world and Google has just announced that it is launching the service in New York and Los Angeles.
Following in Amazon's footsteps, Google is now offering express shipping that can deliver your package the same day as you order it.
The service has been running in San Francisco for about a year and has now just started in Manhattan and West Los Angeles. If successful, Google will expand the service to Queens and Brooklyn next.
So far, Google is charging a flat fee of $4.99 per item and according to the tech giant, this service is no luxury.
"Our goal has been to make a same-day delivery service that isn't a luxury," stated Jenna Owens, general manager of operations for Google Shopping Press. "This is how people are going to be shopping in the future, so we wanted to introduce it to them now."
In order to make this happen, Google has partnered with retailers in the area including Target and Costco in order to deliver packages within just a few hours.
Currently, the average wait time in San Francisco has been about 4 hours.
"We are creating an ecosystem where national and local retailers can become successful," continued Owens.
The announcement by Google comes just one week after Amazon began expanding their same day shipping service and in order to remain competitive, Google is offering six months of express shipping in Manhattan and West Los Angeles completely free. Users will also be granted a $10 spending bonus.  Anyone say Amazon?