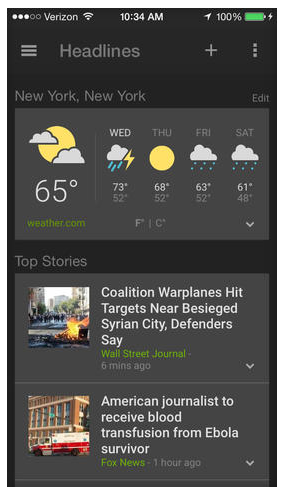 Google has just released a new weather and news app for iOS.
Google have announced their latest app designed exclusively for Apple users- Google News & Weather.
As the name suggests, the app displays the weather and latest general news headlines on the home screen and then allows users to scroll through different topics and read articles.
The weather panel also gives more details with just a touch of the screen, including projected forecasts and a more detailed weekly view.
The app also allows users to configure what type of news they wish to see and what weather locations they prefer.
Google has also stated that the app covers 65,000 different news publications and has a search feature, allowing users to get the latest update abut whatever topic they desire.
The app was originally only available for Google's Android operating system but now the app is available on iOS as well.