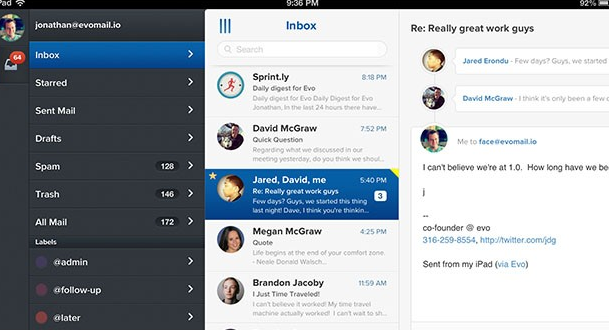 Gesture Based Email App From Evomail
Jonathan George co-founder and CEO of Evomail is one of the many that are trying to re-invent email apps.
George previously co-founded Boxcar, the push notifications service for developers that was acquired by Kwaga in July 2012. He says he thought up the idea for Evomail the evening he signed the acquisition papers. "Email has received many new coats of paint over the years, but no one has really gone in and renovated the entire house," he explains. "We did just that by building EvoCloud, which is a layer on top of email."
Gesture based apps are growing tremendously outside of just mail apps. Soon we could see a whole bunch of apps that are based solely on gestures.
Many are wondering when Apple will catch up to speed and start introducing gesture controls on iPhones. It's one feature left to be desired from loyal Apple fans.