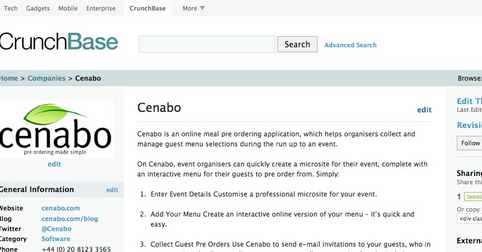 CrunchBase Rolls Out New Mobile Site
The team that is growing CrunchBase which is a TechCrunch company making free databases, has a brand new mobile site for your browsing pleasure. You can view the new site at m.crunchbase.com.
According to TechCrunch: "The homepage is mainly a search box for that one hot startup you're trying to look at, with links for trending companies, news and funding below. The top nav bar reveals a few more options like "newly funded." When you click on a company, you'll see a chronological list of all the main info you'd want — general info, people, acquisitions, investments, funding and competitors. If there's a lot of info in any segment, like a long list of executives, just swipe to scroll through."
However, the site is apparently just temporary. The team of engineers and designers has another big overhaul coming next year, which will make for a fully responsive site for any mobile device.