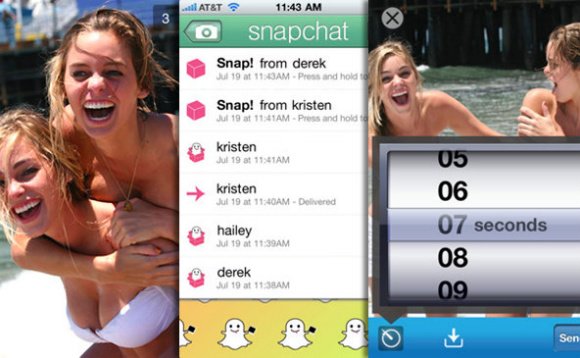 Snapchat has been forced to agree to terms set out by the Federal Trade Commission for misleading consumers about collecting personal and private data.
Snapchat, which is known for its disappearing message service has been ordered to settle with the FTC for deliberately deceiving customers over collecting their contact information without permission.
The FTC stated that Snapchat mislead users about it's data collection methods and failed to notify users that others could save their messages without their consent.
Snapchat has agreed to the FTC's terms but have neither confirmed or denied the allegations. Snapchat simply states that they have "addressed the many issues the FTC raised."
The FTC also came down on Snapchat over the recent hacking debacle that resulted in 4.6 million users data being stolen.
As part of the settlement, Snapchat must implement a new privacy program that will be monitored by an outside party for the next 20 years. This arrangement is very similar to ones adopted by Google, Facebook and Myspace.
In addition to that, if Snapchat is found breaching the agreement they must fork out $16,000 for each violation.
Snapchat released a statement in regards to the settlement stating:
"Even before today's consent decree was announced, we had resolved most of those concerns over the past year by improving the wording of our privacy policy, app description, and in-app just-in-time notifications," the company said. "And we continue to invest heavily in security and countermeasures to prevent abuse."
The settlement between the two parties is set to be approved within the next 30 days.