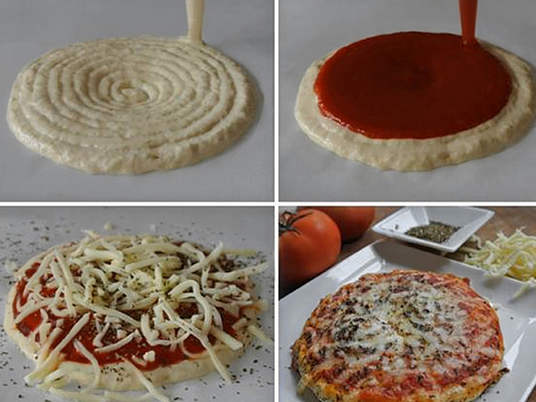 The world of 3D printing remains to be somewhat of a mystery to most people however, the technology is expanding rapidly and now it's shifted to printing food. Yes, food.
3D printing started in the realm of plastic trinkets, to make up, to guns and now food. Real, edible food.
Foodini is the 3D printer that can print out a pizza and other edible treats.
It works by storing ingredients in stainless steel capsules to help prepare the a meal.
Co-founder of Foodini, Lynette Kucsma states, "its the same technology, but with plastics there's just one melting point, whereas with food it's different temperatures, consistencies and textures. Also, gravity works a little bit against us, as food doesn't hold the shape as well as plastic."
The novelty with Foodini is that it can help prepare more difficult and time consuming parts of a recipe such as the pizza dough, to make cooking more enjoyable and easier.
To make an entire meal using Foodini, users need to purchases the pre-packaged plastic capsules and load them into the printer. They are free of preservatives however they have a shelf life of just five days.
Once the food comes out of the printer, it will still need to be cooked however.
Pretty impressive, huh?