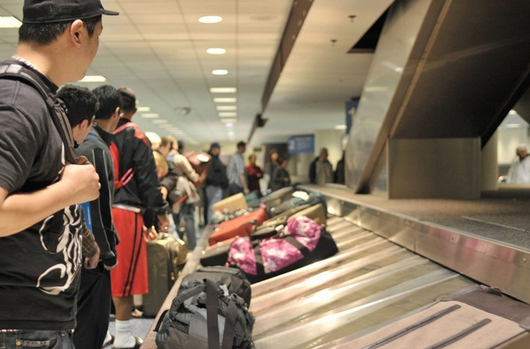 Find Lost Baggage With iPhone
New technology is here to let the consumer find their luggage in the event that it's "lost" by the airline. Many times the bag is just sitting in the back area and the airline can't find it because they are operating on such old technology.
This is the same bag tracking technology that was developed in the 70s.
"It's painful [for airlines] in so many ways," says Richard Wartham, president and chief executive officer of Vanguard ID Systems, a suburban Philadelphia company that makes a radio-frequency identification bag tag. "It's 1970 technology, you know? But because it's just such a huge installed base, it's hard for them to change on a dime."
It would be great if airlines themselves provided some kind of wireless tracking that passengers could use to track their bags and they could also use to speed up the time to recover lost bags.
Either way, RFID tagging is going to be something that we see more and more of as time goes on. Qantas airlines in Australia is testing RFID bag tagging currently.