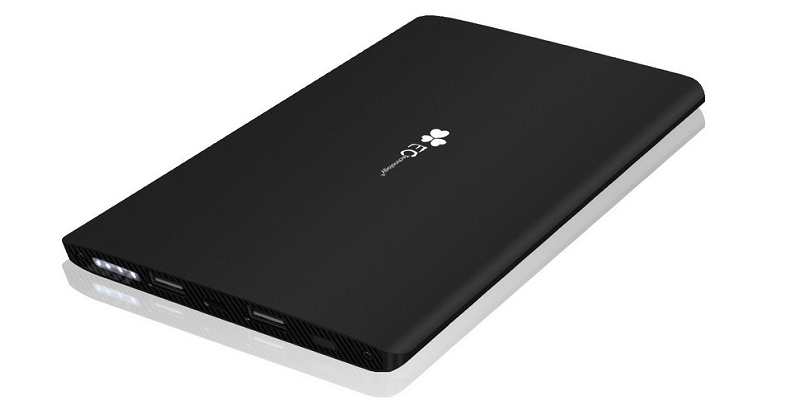 Our smartphones might be smarter than some of us, but they're certainly not as energy efficient. This is where portable chargers come in extremely handy. Every smartphone, tablet and other USB-connected device needs a power backup on the go and this is where and this 18,000mAh External Battery Pack from EC Technology emanates advantage.
What makes EC Technology External Battery Pack stand out from the crowd is the fact that it is just 12mm thick, making it the one of the thinnest high capacity battery pack. With such a waistline, it makes it one of the few pocketable battery packs that can actually carry respectable charge. The matte aluminium texture gives an aesthetic and graceful look. The ultra-slim design and excellent ARC edge makes it durable and easy to slide it into your pocket, carry it in your handbag or place it in your suitcase when you are travelling.
The biggest advantage of the battery pack lies in the amount of power it can supply. The 18,000mAh capacity gives your devices tremendous power. It can charge an iPhone 4s 10 times, a large capacity phone like the Galaxy S6 4 times, or an iPad mini 3 times.
The LED lights constantly indicate how much power is left in the pack. The dual USB (2.1A + 1.0A) enables you to charge 2 devices at the same time. For just 33 bucks on Amazon; this external battery pack from EC Technology is a catch. The kit comes with 1 EC Technology 18000mAh External Battery, 1 micro USB charging cable and 1 user manual. Grab it now so you can lay your battery woes to rest once and for all.