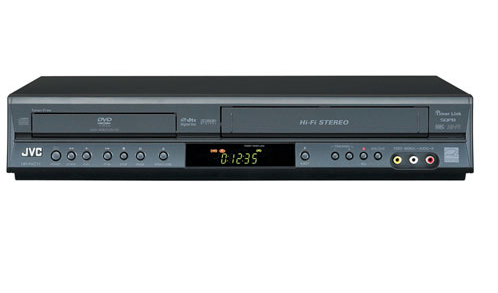 Remember the days of VHS players? Well now it seems that DVD players are also set to become extinct as online streaming paves the way.
VHS players have long being extinct and it seems that DVD and DVR players are set to suffer the same fate, according to Roku CEO, Anthony Wood.
According to Roku's statistics, consumers are accessing their content from services like Netflix, Amazon Instant Movie and Hulu resulting in many cutting off their cable boxes and ditching their DVD players.
Companies like Roku, which provide set top boxes that allow for digital streaming are rapidly beginning to dominate the market and Wood believes that eventually, this will result in conventional TV feeling too "restrictive."
"It's pretty clear that all TV is going to be streamed," Wood said. "It's either going to be streamed to a smart TV, a gaming console or a streaming player."
While streaming players and gaming consoles are currently the most popular ways to access online content and movies, soon Smart TVs will hold most of the market share because of their convenience.
Currently, statistics also show that more than 50 percent of those who have online streaming access also still use their cable box, but this number is steadily declining.
Unless cable companies work out a way to jump on the 'streaming' bandwagon the face of cable TV could be changing forever.