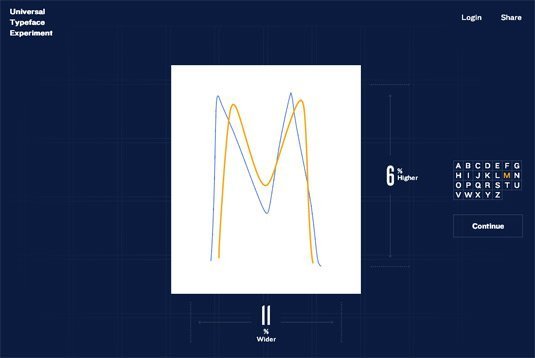 BIC, which is known for making pens and markers has launched an online campaign to develop a Universal Typeface.
The Universal Typeface Experiment aims to create a global font using an online platform that logs handwriting samples and places them into single letters.
The samples collected are currently only of the English alphabet but thousands have gone to the site to lend their writing style to the software.
In fact, BIC reports having over 406,265 characters so far from over 85 countries that they will morph into a universal font.
In order to share your handwriting with the world you can either connect a graphics tablet to your computer or you can use your smartphone or tablet to hand draw each character using your fingertip.
The site is also collecting information about each handwriting contributor including, age, gender, country, occupation and whether you are a righty or a lefty.
The font is expected to be released in August and will be available for download from the website.