We recently covered inCharge, an easy to carry USB cable for your iPhone or other smartphones that can easily be accommodated in a key ring. While convenient, not all of us carry keys in our pockets. This calls for another solution to the age old problem and this time the answer is ChargeCard.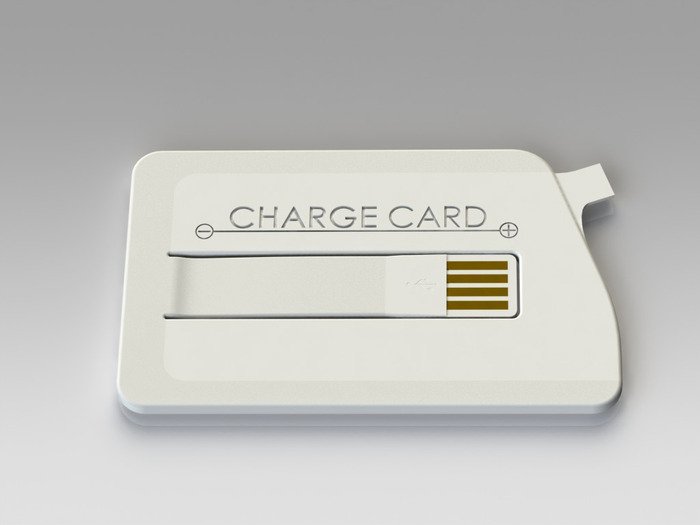 ChargeCard is again essentially a charging cable for your iPhone and other smartphones that can fit in your wallet. The credit card sized cable is super thin and can easily fit any card compartment in your wallet (or your phone, in case you have those cases with space for credit cards). Made from durable ABS plastic, ChargeCard is only thrice as thick as an ordinary credit card and comes with a foldout USB arm that can connect to any standard USB port.
ChargeCard has been designed taking bulky phone cases into consideration. As such, it's protruding arm ensures, you don't have to remove your phone's cover to use it. Also, the arm is flexible and string enough to support the weight of a modern smartphone.
ChargeCard comes in three specifications, with each varying in the type of USB connector it has on its end, making it usable with either microUSB devices, lightning port Apple devices, or the older generation iPhone and iPad models. Chargecard is available in black, white an teal on brown color options and can be picked for $30. Although, we don't deny that it's a tad expensive for being essentially a USB cable in the end, even if a portable one at that. The project was launched on KickStarter and was successfully crowdfunded. More info here.