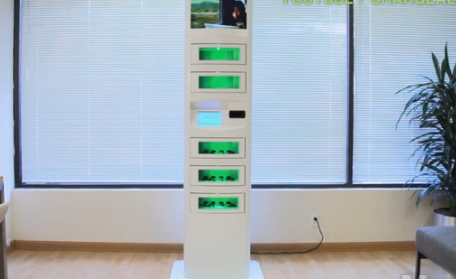 ChargeAll Kiosk Could Be A Reality
If Jeffrey Maganis gets his way, soon everyone will be charging their devices wirelessly in public through machines that will be available as often as you run into ATMs.
ChargeAll is the name of his company that are producing the devices and currently they are building kiosks with bins that will hold mobile devices and charge them without needing any kind of cords.
Ideally, they would like to get their mobile charging stations in stores like 7Eleven and fast food restaurants as well as shopping malls and other commonly foot trafficed areas. Jeffery Maganis is a business savvy entrepreneur that is looking to do just this with his company ChargeAll.
The company is hoping that this incentive toward public mobile charging will work. Starbucks CEO Howard Schultz also announced free wireless charging stations in select stores in Boston and Silicon Valley.