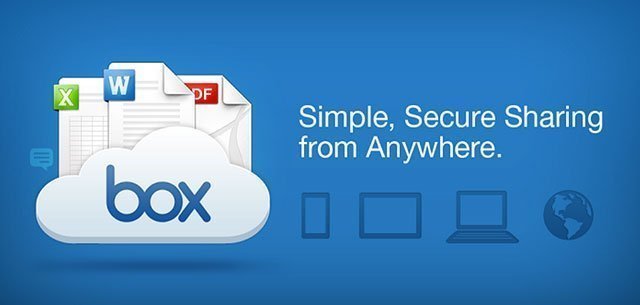 Box, the cloud storage app available for both iOS and Android users has just added a host of new features including more speed and 50GB of free storage.
Got files? Why not download them to the Box, a cloud storage company that has just released new, faster and more responsive storage solutions for iOS users without compromising safety.
There have been a lot of concerns in the last few months about online security and monitoring. A scare just a few weeks ago had people believing that Dropbox, another popular storage service was hacked, however the company denied these claims.
Box however, is offering people a secure way to store their precious files and to entice users, they are offering 50GB of free storage with each download.
Box has been around for a while but they have now redesigned their apps to focus on the content. "We want to continue to find ways to improve how people engage with their content and collaborate with each other on post-PC devices," said David Still who is the head of the mobile department at Box.
"Box for iPhone and iPad is a critical foundation for our mobile platforms, as we continue to invest in bringing speed, simplicity and amazing content interfaces to our Android Windows Phone and Windows 8, and mobile web products."
Box has also added real-time searchers of files, the ability to search text in within files and the ability to copy and delete multiple files at once.
The files you can store on the app seem endless with everything ranging from PDF's to images, word documents, videos and more.