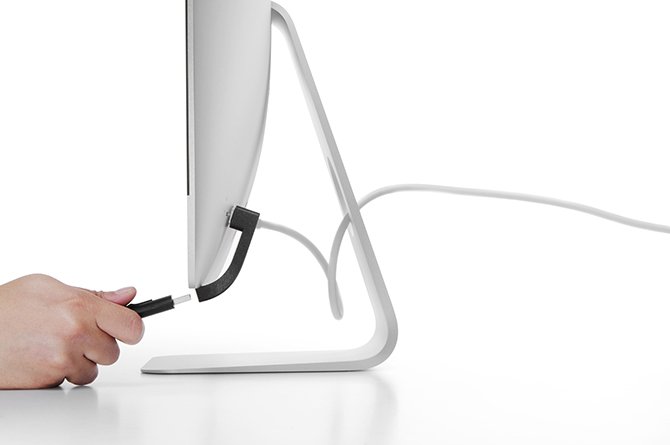 Apple has obviously designed the iMac to look stunning and elegant. The design philosophy involves having nothing but the screen in the front. While that makes the Mac look classy, it also means that there are no ports on the front and all of them go to the rear side of the display. It's not an issue for majority of your ports that you don't touch after the first time, but the USB port has also been hidden on the back, making it out of reach more often than not. Given the number of USB peripherals that we have, this set up often frustrates and involves a lot of moving your iMac around.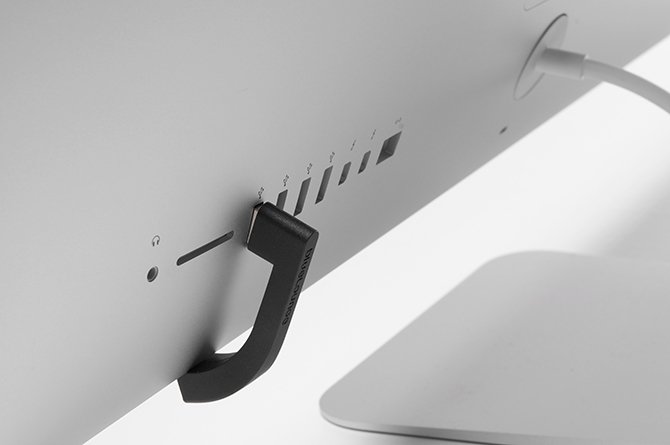 Using flash drives or other USB accessories on your iMac can be made a lot easier by getting Bluelounge's Jimi USB port extension. The specially designed extension brings just one USB port to the front. Jimi has been designed to work on late–2012 and later aluminum Unibody iMac. It plugs into one of the USB ports on the back and extends it to the front to sit below the bottom edge of the display. The stiff structure of the extension means there are no lose cables dangling around.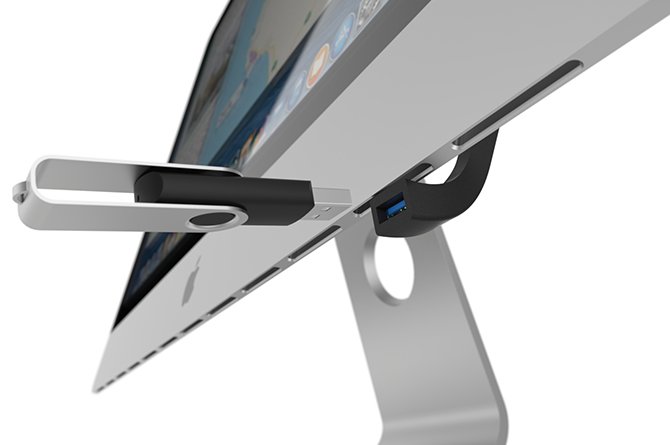 You can also use multiple Jimi extensions on one iMac. The extension can be plugged to three of the four available USB ports on a 27″ iMac and all four USB ports on the 21″ version. While it doesn't come with a USB 3.0 certification, it was certainly designed keeping the standard in mind and as such, offers speeds that are close to that of USB 3.0 (and much faster than the old USB 2.0 standard).