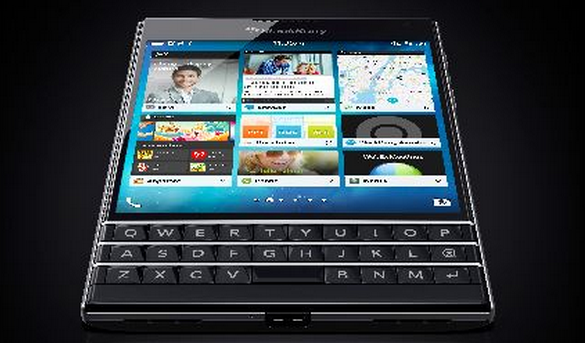 BlackBerry have just released their newest flagship smartphone, Passport.
Passport is BlackBerry's latest smartphone and in order to separate it from the pack, the new phone is square, allowing for greater screen visibility. It also comes with the company's signature QWERTY keyboard.
BlackBerry have struggled in recent years to keep up with the emerging trends in smartphones however, one thing that they have always been able to claim is their keyboard.
Many find the keyboard easy to use and it could very well be the difference between a consumer choosing a Samsung or a BlackBerry.
Passport boasts this signature  keyboard but with a few updates. Now it includes a touch enabled gesture control which allows faster typing and navigation.
Passports' square display has a 1440×1440 pixel screen and is protected by Gorilla Glass. This screen, which can display 60 characters per line, is supposed to make reading, writing and editing documents "more comfortable and effortless".
Other specs include a 2.2GHX Quad Core CPU, 3GB of RAM, a 3450mAh battery, and a 13 megapixel OIS camera.
Passport also comes with its very own virtual assistant and boasts a louder microphone that can adjust background noise.
BlackBerry's COO, Marty Beard stated, that Passport would help to "improve productivity and communication among mobile professionals."
BlackBerry's Passport launches in the US today.