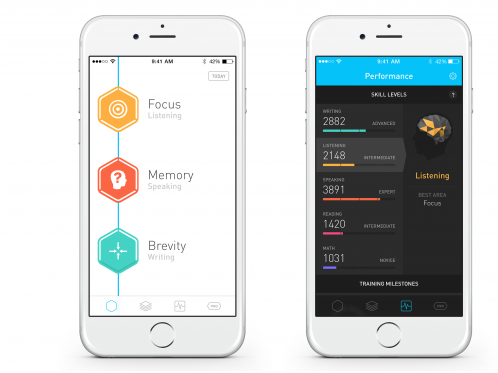 Apple's choice for the best app of 2014 is Elevate, a brain strengthening app.
Elevate was designed to help improve users memory, thinking skills, problem solving capabilities and more.
It has been downloaded more than 5 million times and Apple has single handedly chosen the app as one of the best for 2014.
Of course, CEO of Elevate, Jesse Pickard is "beyond thrilled and honored." He also claimed that the award was a "huge surprise and massive accomplishment for the team."
The app has a free version which gives users access to three games per day. There is also a paid version which costs around $5 per month and allows users to play all 25 available games. New games are released each month.
Before launching Elevate, Pickard and his team were busy making SAT test prep and language learning games under the company, Mindsnacks.
It was only a year ago that Pickard decided to focus on broader skills and appealing to more than just students.
"People seem to really like it. It's like subscribing to the gym," stated Pickard.
Elevate's Director of Content, Michael Levy also spent 12 years at Encyclopedia Britannica and designs the games to improve people's lives-
"What we do is take very small and concrete things that people struggle with and build games that attack at the micro level the skills people need to develop."
Levy continued, "we've done some pilot studies and found that even after playing Elevate for just a couple of weeks, people improved their skills by 10 to 20 percent in just a few weeks."
Now that the app has been voted the best of the year, Pickard is hoping to expand the games reach.
Just recently, the company raised $8.5 million in a Series A round which was led by Sequoia Capital.
Elevate is available for both iOS and Android.