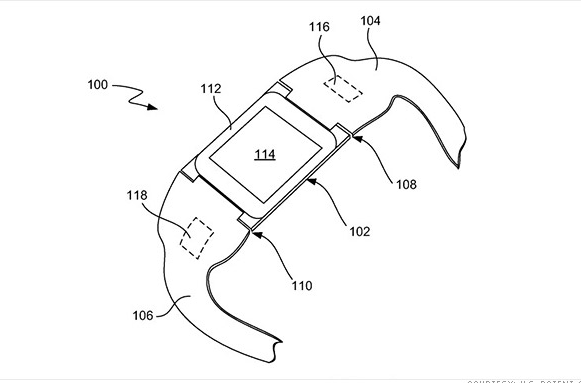 A smartwatch patent by Apple has just been released, revealing that the company is indeed planning to release the iWatch.
In the patent filing,  Apple created a square smart watch design however sources speculate that this design may change.
In the patent, the device appears to have many of the same features as competitors including a touch screen, an accelerometer, a GPS receiver, Bluetooth and vibration alerts.
The iWatch will also be able to sync with your iPhone and displays notifications of phone calls and text messages. Users will also be able to receive notifications from social networks and relevant news alerts.
One of the most interesting features of the iWatch is that it can store music and video and play it back directly on the watch. You can even plug a set of headphones into the watch in the upper left corner.
It also seems that the iWatch will have the ability to respond to your movements. While its not clear exactly what this will be used for, it could be a way that users can decline or accept a call.
While no real details were released on what materials would be used, the patent does state that the band will be made of a non-metal material.
The iWatch is expected to be released in the next few months but Apple is yet to confirm anything.