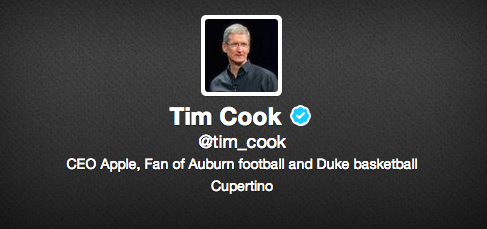 Apple CEO Tim Cook Takes To Twitter
"Visited Retail Stores in Palo Alto today. Seeing so many happy customers reminds us of why we do what we do." was Tim's first Tweet on Twitter.
Tim Cook just opened a Twitter account today and made his first post. Apparently, it was part of the new marketing strategy behind the new iPhone launches.
The question will be if the Apple CEO will adopt Twitter on a regular basis and use it for things outside of business or if this will be more or less an Apple marketing ploy.
Cook has over 88,000 followers in the first day of joining Twitter.
Many Apple fan boys are excited to see what will happen with this.