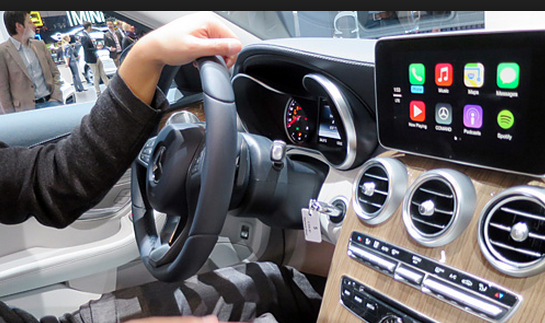 Apple's CarPlay is now going to be featured in nine additional automobile manufacturers. 
Apple made no formal announcements but earlier in July their website featured nine new car manufacturers that will have CarPlay.
CarPlay is going to be added to Jeep, Mazda, Ram, Abarth, Alfa Romeo, Audi, Chrysler, Dodge and Fiat.
This is in addition to BMW, Ford, General Motors, Honda, Hyundai, Jaguar Land Rover, Kia, Mitsubishi, Nissan, Peugeot, Citroen, Subaru, Suzuki and Toyota.
These latest additions make an impressive list for Apple's Carplay which allows users to access Siri, maps and music.
CarPlay also has a very similar interface to iOS and can sync with your iPhone to receive text and call notifications.
Apple has stated that CarPlay will be available in all the above mentioned brands by the end of the year.